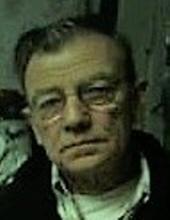 Obituary for Harrison D. Hall
Harrison Hall, 69, of Lodi, OH, passed away quietly at Medina Hospital Thursday, April 19, 2018.
He was born in Webster Co., West Virginia, but moved to Ohio when he was just 16 years old.
He leaves behind a large and loving legacy, starting with his daughter and Son-in-law Cathy and Bill Polanski and his son and daughter-in-law Boyd and Dena Hall;
7 grandkids – Billy, Nathan, Marcy, Isabella, Sarah-Kate, Bo and Lily;
2 great grandchildren – Pierce and Henry;
as well as his brothers and sisters – Gracie, Sue, Helen, Ivan, Billie Jean, Sharlet, Sherry, Harley and Jewel,
and loving friend Linda Conners.
He was preceeded in death by his mother, father and two sisters – Velmie and Sheila, and Mother-in-law, Sis.
Harrison worked at Plasti-kote/Valspar and loved to attend gun shows and shooting matches. He will forever be remembered for his infectious smile and his shrewd haggling. He loved with all of himself and will never be forgotten. Per his request, no service will be held.
Arrangements by Parker Funeral Home, Lodi (330-948-1122).
Online condolences may be shared at www.parkerfuneralhomes.com .