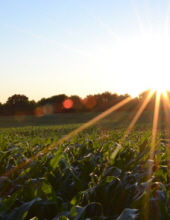 Obituary for Craig A. Dewar
Craig Alan Dewar, 63 of Spencer, Ohio passed away unexpectedly on Saturday, March 17, 2018 at Lodi Community Hospital.
He was born June 6, 1954 in Lodi, Ohio to Walter and Helen (Homola) Dewar.
Craig graduated from Black River High School in 1972 and was a lifetime resident of Spencer.
He married Patricia Pittman, August 31, 1985.
He was employed close to 40 years at Owens Corning in Medina, where he was known as "Big Louie" to his fellow employees. He participated in the company softball leagues but liked spending most of his time with his family.
He is survived by his wife Patricia;
Children, Troy Dewar of Spencer
Cathleen Dewar of Spencer
Grandchildren, Allyssa and Brooke
Sister, Cathleen (David) Taylor of Ocala, FL
Brother, Gary (Linda) Dewar of Bow, NH
He was preceded in death by his parents.
A Memorial Service is being planned for a later date.
Online condolences may be shared at www.parkerfuneralhomes.com .
Arrangements by Parker Funeral Home, Spencer (330-648-2180).