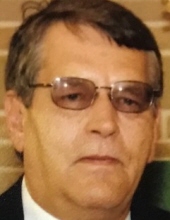 Obituary for Robert M. Flickinger
Robert (Bob) M. Flickinger, 67, of Wooster, Ohio passed away Sunday, November 19, 2017 at Wooster Community Hospital, surrounded in his last moments by family and friends. Born February 20, 1950 in Medina, Ohio to Ronald and Ann (Kirschsteiner) Flickinger, Bob spent his entire life in Medina County. He attended Cloverleaf High School, completing his formal education in 1967. Throughout his life, Bob owned a number of successful businesses, including the Idol Movie Theater, the Town Hall Tavern, and Tan-U Tanning Distribution Company. He also sat on the Lodi town council during the 1970s. Bob enjoyed traveling and day trips, spending many weekends traveling throughout the Midwest with his daughter during her formative years. He loved amusement parks; the style, music, and movies of the 1950s; and remained an enormous fan of Western movies throughout his life.
He is survived by his Daughter, Samantha (Zach) Dalton of Crystal Falls, MI
Grandson, Caedmon Dalton
Brother, Ron Flickinger of Creston
Sisters Cheryl (Jim) Ponting of Creston
Lynn Kehoe of Leesburg, FL
Ex-wife, Susan Mowery of Litchfield
He was preceded in death by his parents and sister-in-law Sandy Flickinger
There will be no services at this time.
Arrangements by Parker Funeral Home, Lodi (330-948-1122)
On-line condolences may be shared at www.parkerfuneralhomes.com .