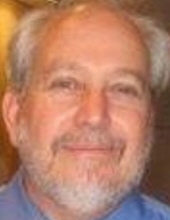 Obituary for Daniel J. Cikunczuk
Daniel Joseph Cikunczuk, 62 of Lodi, Ohio passed away at his home on Monday, January 21, 2019.
He was born June 13, 1956 in Cleveland to Steve and Marie (Coniglio) Cikunczuk.
His family moved to Brunswick where he graduated from St. Ambrose Catholic School in 1974.
Dan attended Electrician's Trade School in Columbus and had worked for several local contractors.
He joined the International Brotherhood of Electrical Workers Local 38 in Cleveland.
For a number of years, Dan volunteered his electrical skills in preparation for Brunswick's Old Fashion Days.
He married Melanie Tyson on July 7, 2000. They moved to Florida that year where Dan worked as an electrician at Cape Canaveral.
They moved to Lodi in 2005 and Dan continued working before retiring 3 years ago due to health complications.
Dan was a member and had served as a deacon at Lodi First Congregational Church. He also attended First Baptist Church in Medina.
In addition to his wife Melanie, he is survived by his 3 step-children, Shawna, Shelby and A.J. Filley
5 Step-Grandchildren, Roz and Wes Liddy
Delanie and Airianna Williams
and Riley Gliha
2 Sisters, Karen Cikunczuk of Wooster
Eva Marie (Bob) Snyder of Texas
2 Nephews, Jeremy and Damian Snyder
He was preceded in death by his parents.
A Celebration of Life will be held Saturday, Feb. 9, at 3:00 PM at Lodi First Congregational Church, 114 Church St., Lodi.
Rev. David Dake will officiate.
Memorial contributions may be made to the American Cancer Society or Husky Rescue.
Online condolences may be shared at www.parkerfuneralhomes.com .
Arrangements by Parker Funeral Home, Lodi (330-948-1122).
Previous Events
Celebration of Life
Lodi First Congregational Church
114 Church St.
Lodi, OH 44254
Memorial Contribution