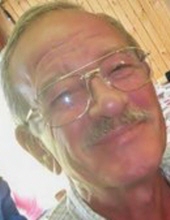 Obituary for William R. Moyer
William Russell Moyer, 74 of Burbank, Ohio passed away Thursday, August 31, 2017 at Brookdale of Wooster.
He was born September 1, 1942 in Lodi, Ohio to Harry and Margaret (Ganzt) Moyer.
Bill was a Norwayne High School graduate and a lifetime resident of the Burbank and Creston areas. He had been employed by Baily Manufacturing and Alloy Fabricators in Lodi.
He is survived by
Daughter, Tami Moyer of Medina
Stepdaughters, Jody (Adam)Toth of Medina
Lori Menk of Burbank
Sons, Samuel and Tim Moyer of Creston
Stepsons, Michael Smead of Medina
John Smead of Burbank
Numerous Grandchildren
Stepmother, Lucy Moyer of Rittman
Sisters, Linda (Al) MacNeill of Chapin, SC
Jean (Don) Carpenter of Fredericksburg, OH
Brother, Jim (Darla) Moyer of Kodak, TN
Half Brother, Scott Moyer of Wadsworth
He was preceded in death by his parents and wife, Dixie in 2009.
There will be no services held.
Online condolences may be shared at www.parkerfuneralhomes.com .
Arrangements by Parker Funeral Home, Lodi (330-948-1122).