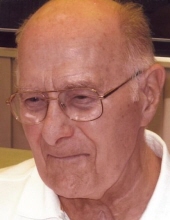 Obituary for Dr. Delbert E. Craner
Delbert E. Craner, MD, age 86 of Westfield Center, Ohio passed away Thursday, August 17, 2017 at Burbank Parke Care Center in Burbank, Ohio, with his wife June, at his side.
He was born August 23, 1930 in Bucyrus, Ohio to Donald and Elsie (Steinhilber) Craner.
He graduated from Bucyrus High School in 1948, where he was a Civil Air Patrol Cadet. He served with the Ohio National Guard, and attended Miami of Ohio from 1949 to 1951.
He entered the U.S. Air Force in 1951 and was stationed in San Antonio, Texas and later in London, England, before being discharged in 1955.
He resumed his college education graduating with a Bachelor's Degree in Pre-Medical Biological Sciences from The Ohio State University in 1958, where he later received his Medical Degree in 1962.
He served his internship at Mt. Carmel Hospital in Columbus, and began his General Practice with the Lodi Medical Group in Lodi, Ohio in 1963, where he practiced until 1983. He served his Residency in Anesthesiology at Altman Hospital in Canton from 1983 to 1985. He was employed as an Anesthesiologist at Rockdale County Hospital in Georgia, and Altman Hospital in Canton the last 10 years of his career, before retiring in 1996.
He was a past member of the Lodi Rotary and Berea Elk's Clubs, Medina County and Ohio Medical Societies, American Medical Association, American and Ohio Societies of Anesthesiologists, and was a Medina County Kidney Foundation board member.
Delbert loved spending time with his family, reading science fiction, and playing bridge with his friends.
He was in his element flying his Cessna, especially the two cross country flights he and June completed.
He was active in the golf program at the Edwin Shaw Rehab Challenge Golf Course for 16 years.
His sense of humor was slightly skewed but always elicited laughter.
He is survived by his wife of 42 years, June (Yamazaki),
Children, Lance (Tessa) Craner of Kent, England
Lisa (Bill) Engel of Dayton
Trevor Craner of St. Catherines, Ontario
Laura (Chris) Nelson of Peterborough, England
Sydney (David) Hargrove of Dayton
16 Grandchildren
6 Great-Grandchildren
Brother, Richard (Kathy) Craner of Albuquerque, NM
Sisters, Josephine (John) Eppley of Rochester, MN
Constance (Steve) Gibb of Clermont, FL
A Memorial Service will be held Wednesday, Aug. 23, at 2:00 PM at the Parker Funeral Home, 210 Medina St., Lodi, OH (330-948-1122).
Memorial contributions may be made to the Lodi Community Hospital, 225 Elyria St., Lodi, OH 44254 or to Crossroads Hospice, 3743 Boettler Oaks Dr., Suite E, Green, Ohio 44685, or Challenge Golf, 1621 Flickinger Rd., Akron, OH 44312.
Online condolences may be shared at www.parkerfuneralhomes.com .
Previous Events
Memorial Service
Parker & Son Funeral Home - Lodi
210 Medina Street
Lodi, OH 44254
Memorial Contribution
Challenge Golf
1621 Flickinger Road
Akron, OH 44312
Crossroads Hospice
3743 Boetler Oaks Drive
Suite E
Green, OH 44685
Lodi Community Hospital
225 Elyria Street
Lodi, OH 44254